Editor's note: This is the first part of a two-part series looking at how farmers and artisans are reaching customers during the COVID-19 pandemic. Click here for part one, a look at how a new e-commerce service is bringing farmers markets online.
---
BLOOMINGTON — Farmers markets across Illinois were forced to get creative when the pandemic hit, and Bloomington was no exception.
The Downtown Bloomington Association crafted a market that helped farmers and vendors sell produce safely at zero charge to the farmer. It was, by all accounts, a success. 
Vendors filled around 300 orders in the first week, Dunalp said, and went on to average 150 to 200 orders per week.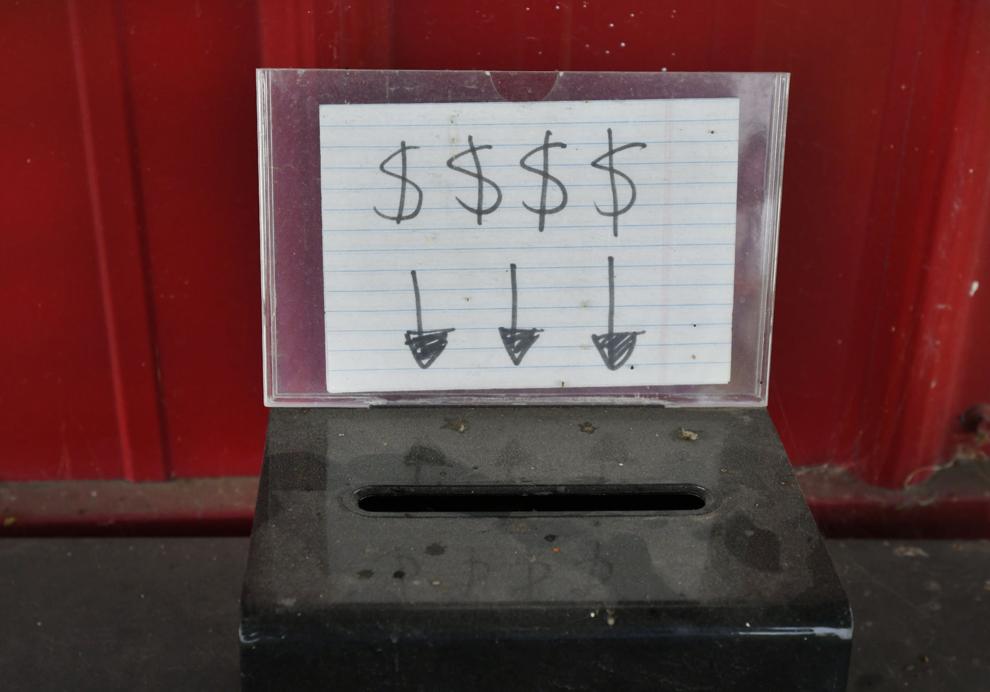 After two months, the farmers market opened for its regular outdoor season in June. 
"We were very happy with how all that (online market) went, but it wasn't sustainable," said Dunlap. 
The Bloomington farmers market reopened outside in mid-June, but COVID-19 restrictions meant an end to many of the activities and social aspects that people loved. This means there is no longer live music or children's activities for people to enjoy, essentially creating an "outdoor grocery store," she said.
The market operates from 7:30 a.m. to noon Saturdays at Historic Museum Square in downtown Bloomington. Customers are required to wear masks, practice social distancing and refrain from touching products before buying them, among other rules.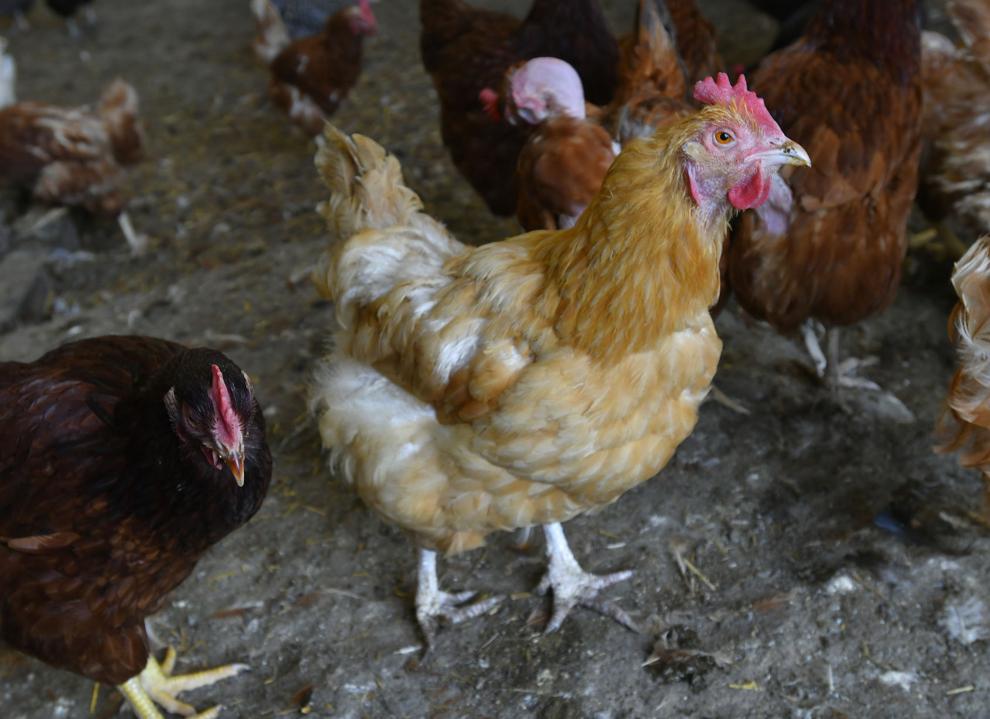 Among customers, attendance hasn't suffered much, Dunlap said. The market serves 1,800 to 2,000 people per week.
"For people, it was some sort of normalcy that was returning to the community," she said. "Our farmers market has always been the community gathering place."
The challenge now is figuring out the logistics for the winter months.
Bloomington hopes to open its regular indoor markets in November and December while offering another hybrid market January through April. But, the city is waiting for more guidance from the Illinois Farmers Market Association before formalizing plans.
Winter farmers' markets
Farmers markets across Illinois have adjusted their outdoor season schedules and switched to a variety of options, including hybrid and online market models.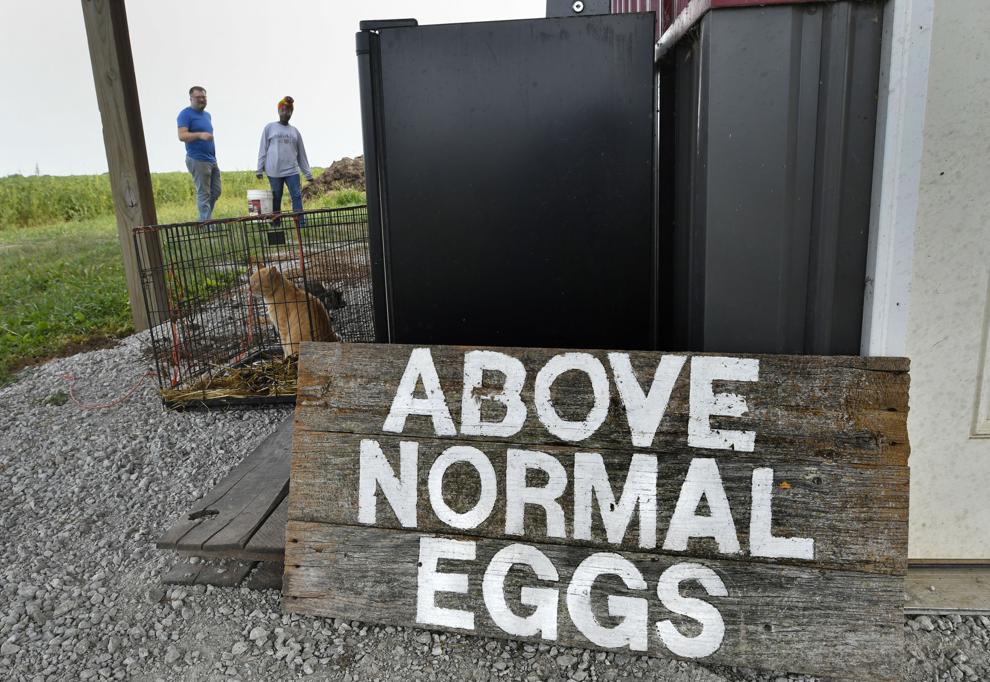 Illinois has more than 300 farmers markets of varying size, all using a wide variety of models that reflect and fill the needs of their communities, said Janie Maxwell, executive director of the Illinois Farmers Market Association. 
"Most markets have opted in this season to move outdoors because that seems to be a safe environment to operate in," said Maxwell.
Many markets have implemented delayed openings, are offering curbside pickup, home delivery or both, she said. The model typically depends on the size of the market, which are often run by volunteers.
"There are a lot of farmer's markets in Illinois, so you're going to find each community responding differently with the circumstances that they're facing," said Maxwell.
Online markets
While different online models, including e-commerce businesses, have popped up since the start of the pandemic, many farmers have expressed their enjoyment for attending in-person markets.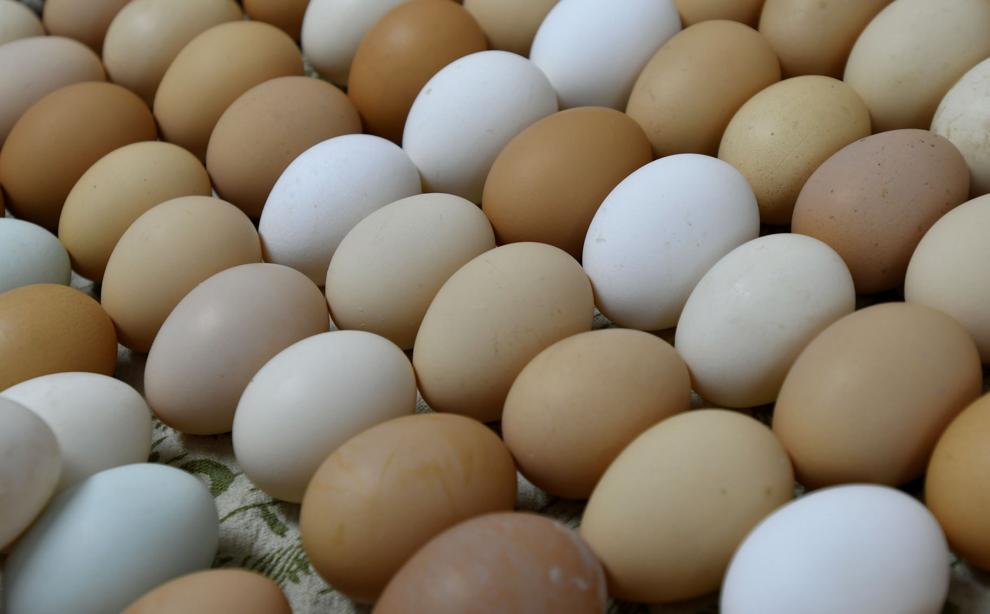 "The farmers market downtown is a unique atmosphere," said Charlie Larkin, who raises a variety of chicken, ducks and quail at Above Normal Eggs in Normal. "Before the pandemic, there's been bands, and people want to stay there the whole day. Now since people are worried about the coronavirus, it has slowed down and picked up online."
Larkin, who attends the downtown Bloomington market and uses an online space to sell eggs, said he enjoys attending the in-person farmers market because of the interaction with his customers.
While online farmers markets and e-commerce businesses may be increasing in popularity, whether it is due to convenience or because of the pandemic, Maxwell said in-person markets will always have their place.
Farmers markets, like many other traditional business models, are being challenged because of COVID, Maxwell said.
That doesn't mean they will disappear.
"One of the advantages of a farmer's market is that you get to connect with your local farmer," Maxwell said. "Then there's the whole community experience that goes along with the farmer's market. That is all lost if you don't meet face to face."
---
Photos: Online marketing keeps area produce farmers growing
Contact Sierra Henry at 309-820-3234. Follow her on Twitter: @pg_sierrahenry.