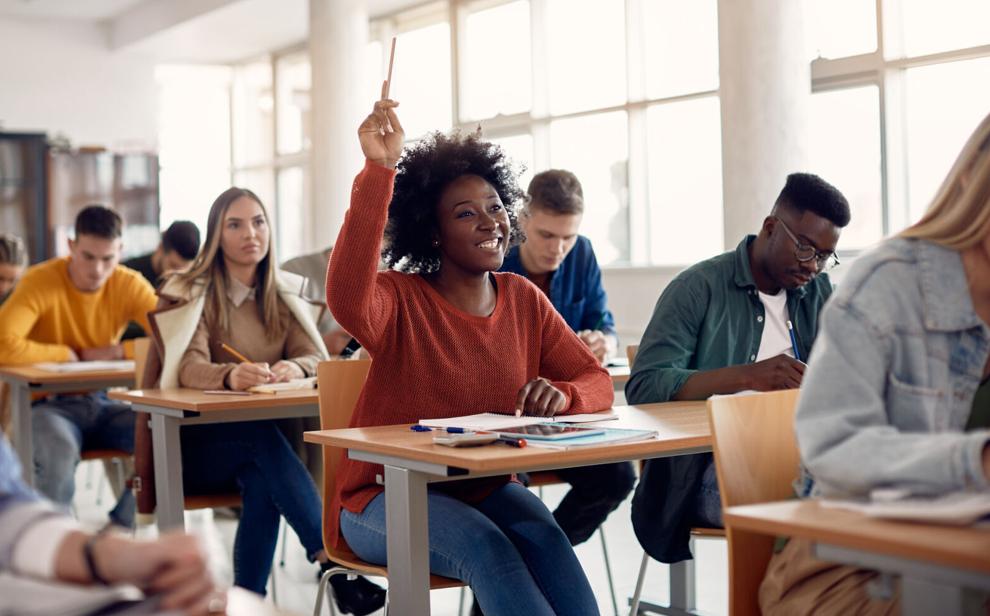 Blame it on the pandemic. Or just the complexities of life itself. Mental health concerns, alcohol abuse, drug use, suicide — all seem to be on the upswing. The number of behavioral health professionals available to help? Not quite on the upswing.
According to Lisa Elwood, Ph.D., associate professor and director of clinical psychology at Ponce Health Sciences University, Missouri has a shortage of mental health workers, with all but two counties rated as whole shortage areas and the others listed as partial shortage areas. Projections suggest that both Missouri and the Midwest region will continue to have fewer psychologists than estimated demand in 2030.   
"During the pandemic, mental health concerns generally seemed to increase along with the barriers to access to needed help, and many patients found themselves struggling," Elwood said. "Switching over to telehealth was, and continues to be, very helpful."
Established in 2018 in the Globe Building in the heart of downtown St. Louis, Ponce Health Sciences University is responding to the need for more behavioral health professionals by preparing students with a world-class, culturally competent education. This education provides them the skills to not only become healthcare providers but also to be able to tackle the cultural deficit in healthcare services within their own communities.
"Our program is well aligned with the needs of the people in the community. Because we are a health science university and look forward to working closely with our medical school in the future, our curriculum focuses on interdisciplinary studies," she said. "Students are required to take classes on addiction, mood and anxiety, and neuroscience, among others. Our program also strives to integrate the consideration of diversity and cultural competence throughout its curriculum and activities."
Elwood said the school recruits students from underrepresented and diverse populations residing within communities throughout urban and rural areas where healthcare systems are either collapsing or nonexistent. Coursework is designed around evidence-based theories and research to consider physiological and environmental contributions to symptoms and operate as part of an interdisciplinary treatment team when beneficial.
"We want our students to become strong critical thinkers," Elwood said. "We need our mental health professionals to understand the physiology of an issue and recognize if a patient may need more interdisciplinary treatment. For example, mental health concerns tend to exacerbate health symptoms and can even increase severe and pre-existing chronic health problems. Working together with medical providers, emergency technicians and community organizations is sometimes the best outcome for a patient. We teach our students to recognize the importance of this and to act on it."
Graduates of the program will have a wide variety of employment options to choose from. Elwood said the graduates may end up working for the U.S. Department of Veterans Affairs, a private practice, a state hospital, a forensics setting or somewhere within a community or nonprofit organization.
"The stigma of mental health issues is being reduced in some ways today," she said. "People are more comfortable with the idea of mental healthcare and that is okay to admit to self-stressors. We are doing better at prompting ourselves to think about what we need and where we need to get that help from."
Student voices
These three students from the original cohort at Ponce Health Sciences University, St. Louis, praise their experience at Ponce and their preparation for their chosen careers.
Bailey Durbin reflects on her time and experience at Ponce this way: "I am reminded of how much growth is occurring within the field of clinical psychology. When having conversations about mental health, varying providers are now including mental health under the umbrella of 'health' overall. I believe this push towards integrated healthcare, and learning from my program about the importance of biopsychosocial factors, will be how myself and other future clinicians will best set clients up for success."
Anita Santiago describes her experience at Ponce as "exceptional," and says students do well because they are supported academically and personally. "This program challenges us to give back in our professional work and the community at large. I am currently serving as the president of the Association of Black Psychologists, St. Louis chapter. I receive an amazing amount of encouragement for my community work from the Ponce faculty. They truly understand my passion for mental health and go above and beyond to support me."
Erin Francis says Ponce has strengthened her knowledge of biopsychosocial factors and their impact on health and illness. "Studies here continue to develop me into a clinician that is keenly aware of the various factors that impact health and health behaviors, as well how they influence healing. I must say, though, that it was the heavy emphasis on statistics and neuroscience that integrated my learning across courses and prepared me to become both a researcher and practitioner. Humorously, my complex, intellectual quote that I hope you take away from us is 'Everything is neurological.'"
Students looking for a PsyD in clinical psychology should visit stlouis.psm.edu for more information.
---
This content was produced by Brand Ave. Studios. The news and editorial departments had no role in its creation or display. Brand Ave. Studios connects advertisers with a targeted audience through compelling content programs, from concept to production and distribution. For more information contact sales@brandavestudios.com.